Creating vibrant smiles for healthy lifestyles!
Your Dentist in Lauderhill, FL. Same Day Appointments Available.
Providing a Professional & Honest Approach to Dental Care in Lauderhill, FL
Come meet the doctor and enjoy these special introductory offers or schedule a FREE consultation on any service.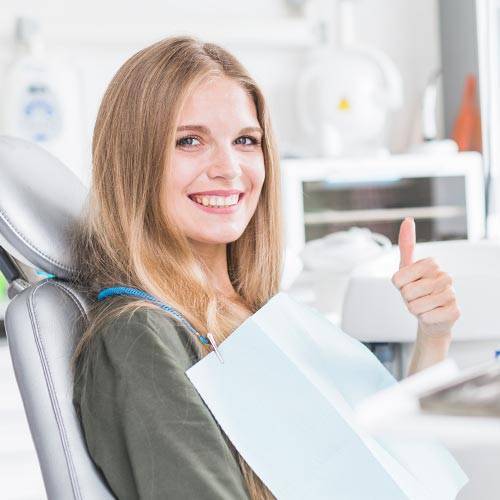 Only $89
Regular $150
Including Exam, Cleaning and Full Mouth X-rays
Only $1499
Regular $1999
Free Treatment Options Consult, Financing Available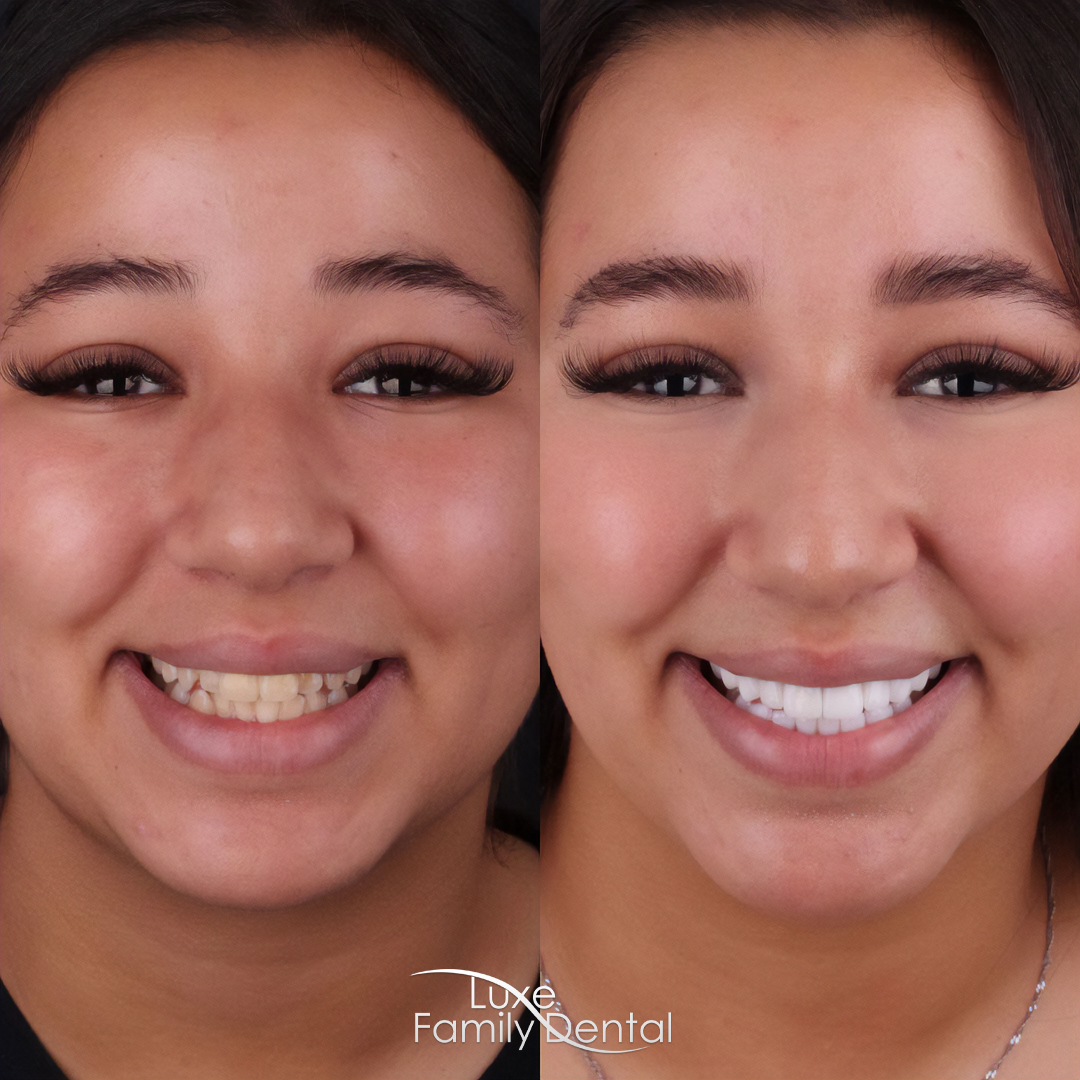 $1000 OFF
Any treatment
Complete Smile Design, Several Treatments Available
With our experience in different dental specialties we are able to offer customized dental treatment that best suits your personal needs. At Luxe Dental we are committed to excellence.
We have a sterling reputation for delivering superior service and support — which is why our patients are loyal and word-of-mouth is our best form of promotion.
We have third-party financing options that help pay for out-of-pocket healthcare expenses for you and your family. Also we accept Visa, Master Card, American Express and Discover.
Dental Plan
No Dental Insurance is No Problem! Our Dental Plan provides comprehensive dental care at our office through an affordable and convenient fee schedule
In most cases, we will be able to accommodate emergency walk-in appointments or offer a same-day appointment,
If you're experiencing pain or need emergency dental services, we will find the earliest available appointment.

The courtesy and professionalism at Luxe Dental is top notch
Friendly staff! Lori has been my dental hygienist for years, I can always count on her for advice on oral care. Dr. Wilde is great!
The dentist was very professional and courteous. He and his assistant did a wonderful job with replacing my crown.I do recommend Dr. Schwartz and his staff
Love Luxe Dental! Honestly the best dentist office I've ever been to. I highly recommend them them to anyone looking for a dentist in the greater Fort Lauderdale area.
Luxe is like family because I stay at the dentist's office they're warm they're welcoming and they're just an overall great staff
Just had a cleaning. But everyone was very nice and the hygiene Dr. Was very gentle & professional.
MY EXPERIENCE It took one... me, to neglect taking better care of my teeth over the years, but at Luxe Dental, it took a super team of five professionals to restore my mouth back to healthy, happy and confident 😀 me. Tremendous thanks to... THE DENTIST Jesse Schwartz, DMD who made my smile confidence. His professionalism, knowledge, skills, experience and talent in addition to his humbled personality and thoughtful character traits encouraged me 💯 percent during the restoration process. (Super blessed, by a super dentist)... who has the passion for his gift and for his patients. THE TEAM Dental Hygienist Laurie, helped me to be informed and successful with my oral hygiene maintenance routine at home between checkups. In addition to her "super 😌 relaxing" deep cleaning treatments that removed my dental yuck, her step by step narratives... (which are optional) removed my dental anxiety. Thank youuu so much! Dental Assistants Nadia and Chabeli, the one-two, you want to have on Dr. Schwartz's immediate team as he does... his genius. "They are the best!" I'm always comfortable being in their professional care. (brilliant and graceful, times 2💥) Double thanks! THE ENDODONTIST My treatment plan required a root canal and... wow! J. Journo DMD Endodontist, is the one! ...This specialist is, "The Specialist"... that gets the job done ✅️... Super refined in his professional knowledge and skillfully crafted in his workmanship, Dr. Journo and Dr. Schwartz saved my tooth via RCT and a crown. "Blessings more abundantly!" THE EXTRA CARE GIVEN The staff definitely made my days at the office, full of smiles and laughter. They are all an individual ray of sunshine ✨️ that collectively brightened my experiences. Going to the dentist is something we all have to do... currently, or in the near future, and Yes! Some of our previous experiences has been the dreadful ones. The fear of the needle, the drill drilling, and the cost are all real, but an untamed and throbbing toothache 😫, dental infection and dental abscess has a way of getting us into the dentist office. In severe cases these oral infections, if untreated, can get into the blood stream and do great harm to the brain and the entire body. In the most extreme cases... end of life. Yikes! However, until... I met Dr. Schwartz and the Luxe Team... I then realized, this is not your ordinary Dental Office with ordinary employees. These are extra ordinary people who gives extra in their time and their profession to their patients health and wellness. "Suprisingly, my deep cleanings, extractions, root canal, crown and fillings were all pain free, during and after completion. "Did someone say, Dental numb is the word? Yes! Yes!" Extra care... extra numb, thank you, Dr. Schwartz! THE OFFICE (ENVIRONMENT & MANAGEMENT) The office is orchestrated with love for all patients via cost effective dentistry, by highly knowledgeable, precision skilled, target oriented professionals in a hygenically clean and friendly environment with positive influences, informative resolutions and practical solutions... that we all seek when it comes to "clean" Dental 🦷 work. These protocols, financial services and structure of quality care are facilitated by the phenomenal office manager... Vanessa, who is also an authentic joy-ful of laughter/comedian... whom likewised, helped me with her humor to de-stress from my dental anxiety and phobia... as well as my financial hurt via the availability of a payment plan. "She is the anchor in the office who is highly knowledgeable, in touch, and respectfully Fun-nee!" SUMMARY Luxe gave me the Luxurious experience at an affordable price. So... I'm humbled to say... Thanks for the Luxe and tremendous thanks to Jessica (THE OWNER) for keeping the world smiling through your vision and your reality 😃 😊 🙂! Again, Blessings to your Super Team of specialists for helping me get healthier. CONCLUSION: YES!!! I highly recommend Luxe Dental to all who are looking for pristine quality results... in their smile and oral health! Thank you, Dr. Schwartz for bringing me in.
Lori is the best she always makes you feel at ease while cleaning your teeth.

Are Dentures Covered by Insurance? The Smile-Worthy LowdownIf you've ever chomped down on an apple and thought, "Wow, my teeth have seen better days," you're not alone. Just like getting wrinkles and occasionally forgetting where you put your keys, losing teeth can be...
read more