Since the top priority in every dental care plan is to help patients maintain the optimal level of oral health and keep smiles whole and healthy for life, it makes sense that we start each patient out with a solid foundation in preventive dental care. Brushing and flossing each day and visiting our office two times each year can dramatically reduce patients' risk for common oral health issues allowing them to preserve whole, healthy form and function. Contact Luxe Dental to find out more or schedule your dental checkup today. We welcome patients from Lauderhill, Coral Springs, and surrounding communities.
Our Cosmetic Dental Services
CHECKUPS & CLEANINGS
We recommend patients visit our office at least two times each year in order to prevent most oral health issues and diagnose and treat those that cannot be prevented in their earliest stages. Each six month checkup at our Lauderhill, FL dental practice includes four main parts: diagnostics, evaluation, cleaning, and consultation.
MOUTH-GUARDS / SPORTS GUARDS
Protecting smiles during athletic events is essential for patients of all ages, but since sports related injuries are the leading cause of tooth loss for people under the age of 25, it's especially important for these patients. We recommend patients use custom crafted sports guards from our office rather than those mouthguards available from local sporting goods stores……..
ORAL CANCER SCREENINGS
According to the Oral Cancer Foundation, the best way to decrease the number of deaths attributed to oral cancer is to diagnose and treat oral cancer in earlier stages. Caught in its earliest stages, the majority of patients are able to fully recover from oral cancer. For these reasons, oral cancer screenings are an integral part of every six month checkup at our Lauderhill, FL dental practice.
GUM DISEASE TREATMENT
Many patients never notice there's an issue until their dentist or hygienist points out the inflamed gum tissue. We are usually able to catch gum disease in this early state during six month checkups, and the treatment for gingivitis is typically more frequent professional cleanings and improved at-home hygiene…….
FLUORIDE TREATMENT
As teeth develop below the gum line, fluoride ingested from fluoridated water may be adequate to ensure the development of strong, healthy teeth. In some cases, we may recommend fluoride supplements for developing teeth. Many patients receive adequate fluoride from toothpastes and mouth rinses, but in some cases, we may recommend professional topical fluoride applications during six month dental checkups to further strengthen tooth enamel.
EMERGENCY DENTISTRY
While most dental emergencies are unavoidable, one way to reduce stress during an emergency is to have a plan of action in place before hand. Luxe Dental is happy to help our patients who experience a dental emergency whenever they need us. Simply contact our office, and in many case, our team will schedule a same day appointment. Even if we're unable to schedule an appoint on the day you contact us, we'll take time to walk you through necessary first aid and pain management tips to keep you comfortable and protect oral health until you reach our office.
"It's always a pleasure when I visit Luxe Dental. Everyone is so professional and good natured. They take their time answers all of your questions, gives great advice and genuinely cares. I highly recommend this practice."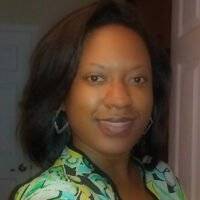 Stephanie Drouillard
Patient
"Love the service at this doctor's office. Doctors and all personnel make me feel at ease when I'm nervous, and they make sure I feel comfortable before they start any procedure. I definitely recommend this dental office."
"I've been coming here for 6 years and I've always received the best treatment. It's well worth the drive. Im always receiving great dental care, but the staff always makes me feel like I'm in a family atmosphere."
Lauderhill home Of Dentistry
Our Lauderhill Dental Office is located on the corner of Commercial Blvd & Inverrary Blvd, between Bennett Auto Supply and Deja Vu Salon, in the Boulevard Shoppes II, Lauderhill Florida. Our dedicated dentists and team welcome patients from Tamarac, Sunrise, Plantation, Lauderdale and other surrounding communities.