Cosmetic Dentistry
Skilled Cosmetic Dentist in Lauderhill, FL
If you're unhappy with any aspect of your smile, If your teeth are stained, discolored, worn, chipped, broken, misaligned, misshapen, or have gaps between them, our Modern Cosmetic Dentistry can give you a better smile.
For routine care like regular dental cleanings, examinations and preventative services, cavities and gingivitis, Lauderhill dentist Dr. Wilde provides treatment with the compassion and expert knowledge that his patients have grown to love. As a family dentist, he treats patients for greater health and wellness into the future, not just for today's satisfaction of immediate dental needs.
Cosmetic dentistry is a branch of dentistry focused on improving the appearance of your teeth and smile. Cosmetic dentists can whiten your teeth and straighten them with braces or bleaching methods. They can also reshape them with veneers or crowns. They can even repair damage caused by decay, trauma, or grinding (also known as bruxism).
If you're not sure where to start, here's our top three reasons why visiting a cosmetic dentist is worth it:
1. Your smile can improve your self-esteem and confidence
2. Cosmetic dentistry helps people focus on who YOU are instead of what's going on in your mouth
3. Cosmetic dentistry can be used to fix problems that have been bothering you for years
What is cosmetic dental bonding?
Luxe Dental of Lauderhill Can Repair Your Smile in No Time!
Dental bonding is a process that uses high-strength adhesive to fill in the gaps between your teeth, creating a seamless and beautiful smile. This procedure can be used to repair minor chips and cracks, as well as larger areas of wear on your teeth. You can also use it to change the shape or color of your teeth, for example to make them look whiter or straighter.
Dental bonding is an excellent option for people who are looking for a fast, affordable way to improve their smile. The procedure is quick and easy, lasting less time than a filling would take and costing less than other cosmetic procedures like veneers or crowns.
Dental bonding is a great way to fix chipped or broken teeth. It's also a good option if you want to change the size, shape, or color of your smile.
Dental bonding can be used to repair:
• Chips on tooth enamel
• Cracks in tooth enamel
• Gaps between teeth
• Chips on teeth caused by trauma or an accident
• Filling gaps between teeth that are too large for veneers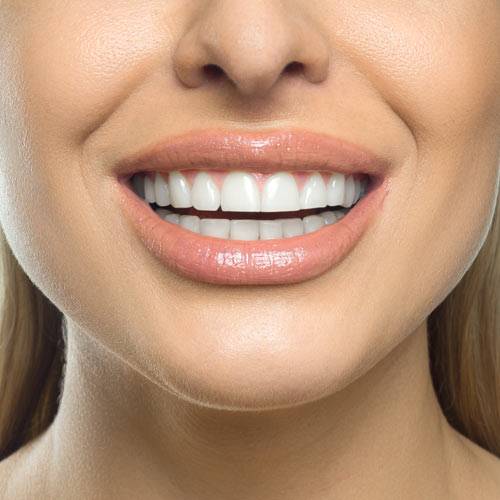 Dental bonding can be used on both teeth and crowns, and can even be used to create new contours on teeth that have been damaged by injury or decay. It's an ideal solution for people who need their dental work done quickly since it doesn't require anesthesia or surgery.
When you get dental bonding at Luxe Dental, you can expect top-quality service from our trained staff members who know how to make sure every procedure goes smoothly from start to finish. They will work closely with you throughout the process so that you get exactly what you want out of your treatment plan.
Our Cosmetic Dental Services
COSMETIC DENTISTRY
If you're unhappy with any aspect of your smile, If your teeth are stained, discolored, worn, chipped, broken, misaligned, misshapen, or have gaps between them, our Modern Cosmetic Dentistry can give you a better smile. A smile makeover improves the appearance of your smile through one or more cosmetic dentistry procedures. Our Doctors have years of training and experience in Cosmetic Dentistry allowing them to offer a wide variety of Cosmetic Treatments that quickly, painlessly transform smiles. Our Lauderhill Dentists can help you design a personalized cosmetic smile transformation plan. Contact our team to find out more or schedule your consultation today.
PORCELAIN VENEERS
Patients who have a number of chips, cracks, stains, or gaps between teeth may consider Porcelain Veneers. Veneers are thin pieces of porcelain used to recreate the natural look of teeth, while also providing strength and resilience. It is often the material of choice for those looking to make slight position alterations, or to change tooth shape, size, and/or color. The process is simple. Patients should plan on visiting our office in Lauderhill two times to complete the treatment process. In the meantime, a temporary Veneer is placed to protect teeth. Once the final Veneer is returned to our office, patients return to exchange their temporary for the custom veneer…….
DENTAL BONDING
Cosmetic Bonding is among the easiest and least expensive Cosmetic Dental Procedure. The composite resin used in bonding can be shaped and polished to match the surrounding teeth. Most often, Dental Bonding is used to improve the appearance of a discolored or chipped tooth. It also can be used to close spaces between teeth, to make teeth look longer or to change the shape or color of teeth. Sometimes Bonding is used as an alternative to fillings, or to protect a portion of the tooth's root that has been exposed because of gum recession….
TEETH WHITENING
A trip to your local pharmacy will make it clear that teeth whitening is a highly sought after Cosmetic Dentistry Solution. There are countless Cosmetic Whitening Products available in local stores, but these over the counter options are unable to deliver the results they promise. Our Lauderhill Dentist offer both in-office and take-home Cosmetic Whitening solutions that brighten smiles up to ten shades. We use Boost! in-office whitening and Opalescence take-home whitening kits…….
CROWN LENGTHENING
This Cosmetic Procedure is typically performed using a soft tissue laser. A small amount of gum tissue is removed to expose dental structure below the gum line. This is sometimes necessary prior to the placement of a dental crown or fixed bridge because the dental structure visible above the gum line is inadequate to support the restoration……..
METAL FREE RESTORATION
Metal-free Restorations are crafted from a single block of tooth-colored ceramic that is precisely crafted to repair teeth. Unlike other similar Cosmetic Restorative materials such as porcelain bonded to metal that appear dark or discolored over time, all-ceramic crowns, bridges, and other restorations retain their natural looking color even after years of daily wear……..

First extraction ever and I was freaking out. First off, the doctor… Hilarious I was laughing before the numbing cream. Both the doctor and assistants made me feel comfortable and that I was in good, experienced hands. Now I'm not so scared to get my other bad teeth dealt with😇 Thank you Luxe Dental
I wish I could give more than 5 stars. I'm not sure how I got lucky stumbling upon them in my search for care as I'm new to the area. I have always hated the dentist because I've never had the greatest experience from front desk staff to the dentist him/herself. Always felt judgy from financial, and oral health standpoint. THIS TEAM IS INCREDIBLE. Every single person looks and acts like they like their job and want to be there. The reception team was 10/10 from explaining financing and working with me with out rushing or getting frustrated. The dentist himself was incredibly smiley and kind to speak to. He explained very thoroughly what was going on with my dental emergency and asked if I was okay or had any questions. The amount of infection/swelling and pain I had was unbearable. Vanessa checked in with me multiple times after leaving the office to check in on my pain. She texted me on the office phone after hours letting me know she spoke to the doctor and had recommendations to help relief some more of the pain until the antibiotics worked. I will not go to another office no matter how far away I move from this one. This team is really special. I feel safe here. Thank you Vanessa, Jessica and Dr. Schwartz.
I've always been scared to go to the dentist I've had traumatic experiences in the past. I went there today because I broke my tooth after doing the research it looked to me as if this would be the place to go I must say from the moment you walk in you feel very comfortable from the dental hygienist, Vanessa at the front desk is fantastic and Dr Wilde explains everything to you to put you at ease. They have my highest recommendations.
All of the staff/doctors are very friendly and welcoming!! They make me feel at ease through my procedures! Not only that but the office is very clean and sanitized!
Everything about this dentist is excellent! I have never felt more comfortable sitting and waiting for my procedures to be done because I know I'm in great hands. Dr. Wilde and his staff really do make you feel like you are valued and cared for as a patient should. If you care about quality and knowing things will be done right please come here!
I have been a patient of Luxe Dental for over a year and from my very first visit I have received amazing service from Dr. Wilde, his hygienists, and office staff. In addition to my normal dental visits, I am also undergoing Invisalign treatment. The experience has been pain free and all around great! Needless to say, I am a very happy patient. 🙂
The staff is really friendly and professional. They treat you like family. Lori is really good at what she does and is the best dental hygienist I've ever had!