Boca Raton Dentist
Your Dentist in Boca Raton, FL. Our team of skilled dental professionals is dedicated to providing high-quality, comprehensive dental services to patients of all ages. Whether you're looking to maintain your oral health or improve your smile, we're here to help.
Luxe Dental is equipped with the latest dental technology to ensure accurate diagnoses, efficient treatments, and comfortable procedures.
Our team of dental professionals has years of experience and is dedicated to providing high-quality care to every patient.
From routine check-ups to advanced cosmetic procedures, we offer a full range of dental services to meet all of your oral health needs.
Comfortable Environment
Our office is designed with your comfort in mind, with relaxing amenities and a friendly and welcoming staff.
We believe that everyone deserves access to quality dental care, and we offer flexible financing options and accept most insurance plans.
If you're experiencing pain or need emergency dental services, we will find the earliest available appointment.
Why patients should choose Luxe Dental as their dental office in Boca Raton, FL
Come meet the doctor and enjoy these special introductory offers or schedule a FREE consultation on any service.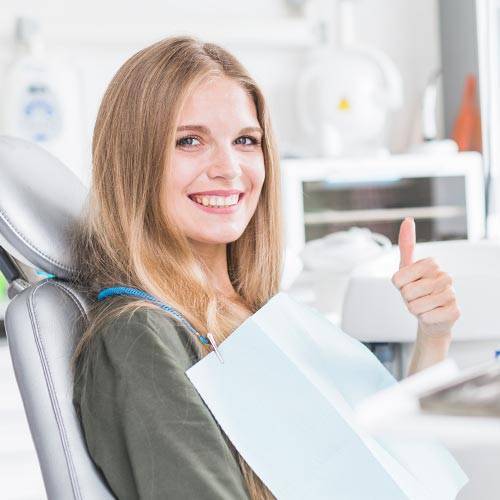 Only $89
Regular $150
Including Exam, Cleaning and Full Mouth X-rays
Only $1499
Regular $1999
Free Treatment Options Consult, Financing Available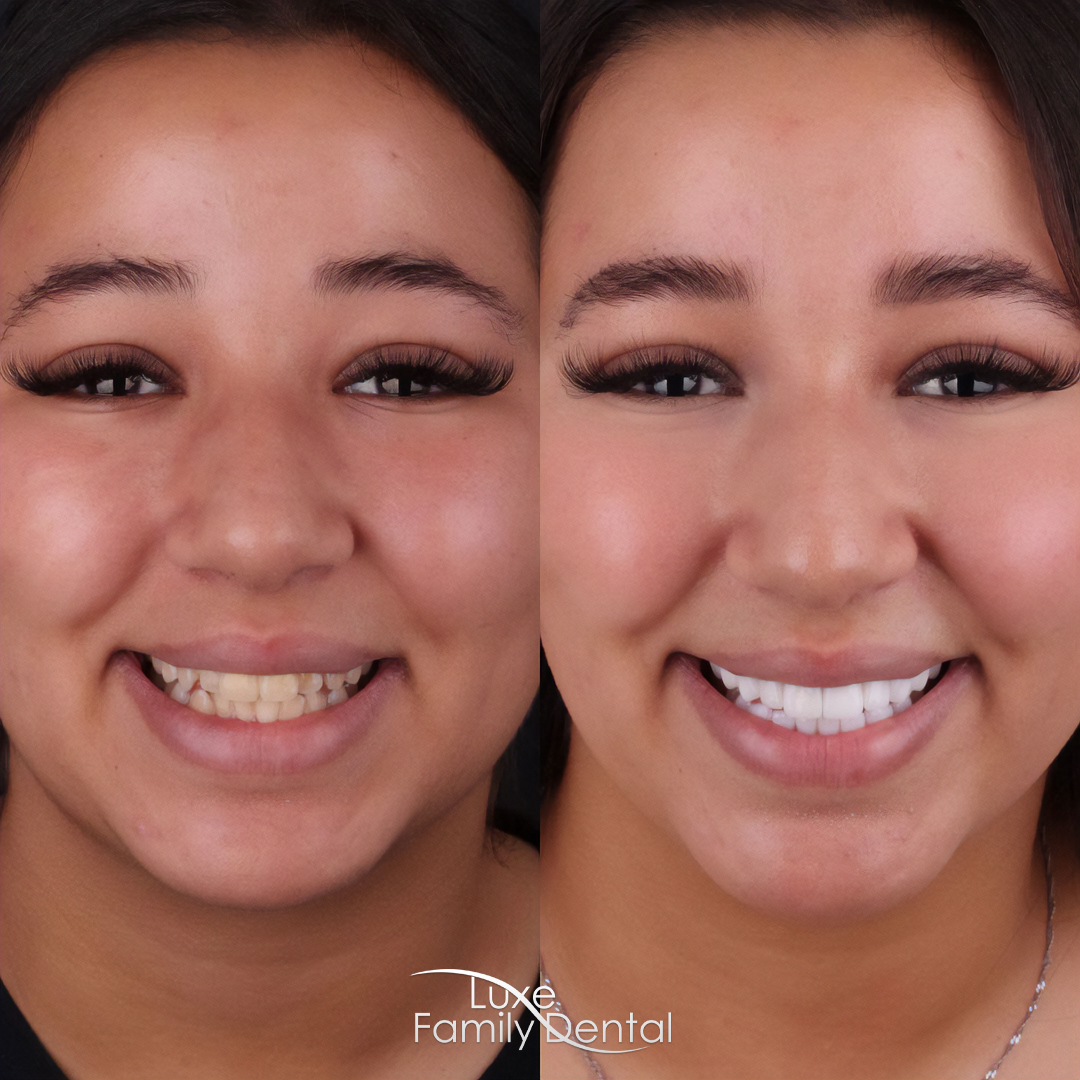 $1000 OFF
Any treatment
Complete Smile Design, Several Treatments Available

First extraction ever and I was freaking out. First off, the doctor… Hilarious I was laughing before the numbing cream. Both the doctor and assistants made me feel comfortable and that I was in good, experienced hands. Now I'm not so scared to get my other bad teeth dealt with😇 Thank you Luxe Dental
I wish I could give more than 5 stars. I'm not sure how I got lucky stumbling upon them in my search for care as I'm new to the area. I have always hated the dentist because I've never had the greatest experience from front desk staff to the dentist him/herself. Always felt judgy from financial, and oral health standpoint. THIS TEAM IS INCREDIBLE. Every single person looks and acts like they like their job and want to be there. The reception team was 10/10 from explaining financing and working with me with out rushing or getting frustrated. The dentist himself was incredibly smiley and kind to speak to. He explained very thoroughly what was going on with my dental emergency and asked if I was okay or had any questions. The amount of infection/swelling and pain I had was unbearable. Vanessa checked in with me multiple times after leaving the office to check in on my pain. She texted me on the office phone after hours letting me know she spoke to the doctor and had recommendations to help relief some more of the pain until the antibiotics worked. I will not go to another office no matter how far away I move from this one. This team is really special. I feel safe here. Thank you Vanessa, Jessica and Dr. Schwartz.
I've always been scared to go to the dentist I've had traumatic experiences in the past. I went there today because I broke my tooth after doing the research it looked to me as if this would be the place to go I must say from the moment you walk in you feel very comfortable from the dental hygienist, Vanessa at the front desk is fantastic and Dr Wilde explains everything to you to put you at ease. They have my highest recommendations.
All of the staff/doctors are very friendly and welcoming!! They make me feel at ease through my procedures! Not only that but the office is very clean and sanitized!
Everything about this dentist is excellent! I have never felt more comfortable sitting and waiting for my procedures to be done because I know I'm in great hands. Dr. Wilde and his staff really do make you feel like you are valued and cared for as a patient should. If you care about quality and knowing things will be done right please come here!
I have been a patient of Luxe Dental for over a year and from my very first visit I have received amazing service from Dr. Wilde, his hygienists, and office staff. In addition to my normal dental visits, I am also undergoing Invisalign treatment. The experience has been pain free and all around great! Needless to say, I am a very happy patient. 🙂
The staff is really friendly and professional. They treat you like family. Lori is really good at what she does and is the best dental hygienist I've ever had!

We'd Love To Hear From You
We're here to answer all of your questions and help you achieve the best possible oral health. Contact us today to schedule an appointment and experience the difference at Luxe Dental Care in Boca Raton, FL!

How often should I schedule a dental appointment?
It is recommended to schedule a dental appointment every six months for a routine check-up and cleaning. This helps to maintain good oral health and prevent potential dental problems.
What is the cost of a dental appointment?
The cost of a dental appointment can vary depending on the type of procedure and whether or not you have dental insurance. Our dental office can provide a detailed estimate of the cost after your consultation.
What should I expect during a routine dental appointment?
During a routine dental appointment, Our dentist in Boca Raton will examine your teeth and gums, take X-rays if needed, clean your teeth, and check for any signs of tooth decay or gum disease. They will also provide recommendations for maintaining good oral health.
What is a filling and when is it needed?
A filling is a common dental procedure used to repair a cavity caused by tooth decay. Our Boca Raton Dentist will remove the decayed portion of the tooth, clean the area, and fill it with a material such as composite resin or amalgam to restore the tooth to its normal function and shape.
How can I take care of my teeth at home?
To maintain good oral health, it is important to brush your teeth twice a day with a fluoride toothpaste, floss daily, eat a healthy diet, and avoid sugary and acidic foods and drinks. Regular dental appointments and professional cleanings are also essential for maintaining good oral health.
What is a crown and when is it needed?
A dental crown is a cap-like covering that fits over a damaged or decayed tooth to protect and restore it. Crowns can be made from materials such as porcelain, ceramic, or metal, and are used to protect a weak or damaged tooth, cover a dental implant, or improve the appearance of a discolored or misshapen tooth.
How do I know if I have gum disease?
Common signs of gum disease include red, swollen, or bleeding gums, persistent bad breath, and loose teeth. If you are experiencing any of these symptoms, it is important to schedule a dental appointment as soon as possible.
What is root canal therapy?
Root canal therapy is a dental procedure used to treat an infected or inflamed tooth. During the procedure, the dentist removes the infected pulp from inside the tooth, cleans the area, and seals it to prevent further infection. This procedure helps to save the damaged tooth and prevent the need for an extraction.
What is a dental implant?
A dental implant is a metal post that is surgically placed into the jawbone to support a replacement tooth. The implant is then topped with a crown to restore the appearance and function of the missing tooth.
What is the difference between a dental bridge and a dental implant?
A dental bridge is a non-surgical procedure used to replace one or more missing teeth by attaching a bridge to the remaining natural teeth. A dental implant, on the other hand, is a surgical procedure used to replace one or more missing teeth by inserting a metal post into the jawbone to support a replacement tooth.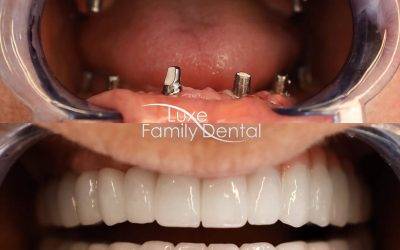 Cross-Arch Full Bridges: A New Option for Replacing Missing TeethThere's something unique happening at Luxe Dental, your trusted dentist in Lauderhill, under the skilled hands of Dr. Cabanillas. A cutting-edge, revolutionary technique is changing lives and smiles, one...
read more