How can you benefit from dental implants?
Tooth loss or tooth decay is a common problem and one which brings lots of people a great deal of embarrassment and shame. But it doesn't need to! Instead of hiding your smile, why not look into dental implants?
Dental implants are simply replacement tooth roots that provide a stable foundation within your mouth for a permanent or removable replacement tooth. They are a much more modern solution than bridges and dentures and are a great way to replace your old teeth.
So why not start creating your new smile today? After all, a new smile is an ideal way to build up your confidence and bring back your livelihood.
Improve your smile with dental implants!
There are so many advantages to dental implants. You'll feel better about your smile, for one! Dental implants are constructed to look and feel like your own teeth, so neither you nor anyone looking will be able to tell that they're anything other than natural. You'll soon forget that you had even had them done.
As well as holding up appearances, dental implants can help to improve your speech. We use our teeth to help us pronounce letters, and so missing teeth can lead to lisps and slurred speech. Likewise, ill-fitting dentures can cause the same as they slip around the mouth. Dental implants stay precisely where they are supposed to be, letting you speak and keeping your mouth comfortable.
Another benefit of dental implants being fixed is that eating is much easier.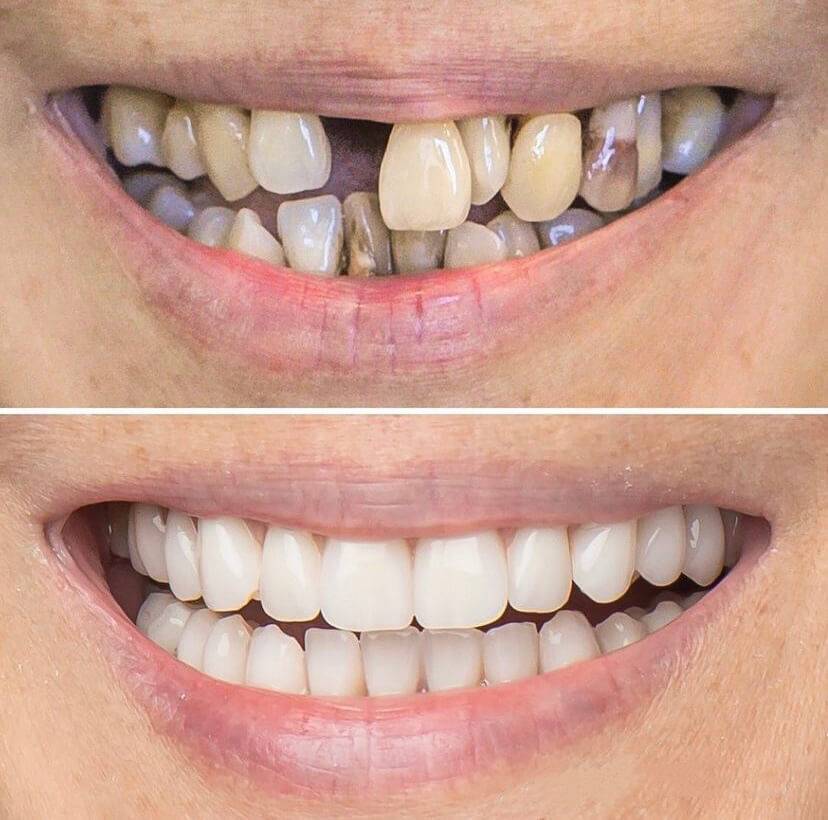 Eating with dentures can be a messy job, but it's no different from eating like normal with dental implants. Of course, you'll also have the teeth you've been missing, making chewing that little bit easier!
Dental implants are also incredibly durable. They can last many years and, if looked after properly, could even last a lifetime. Just care for them well, and they'll be able to continue benefiting you for years to come.
Finally, they're just so much more convenient than their older counterparts. Rather than having to embarrassingly take out dentures or purchase tube after tube of denture glue, your teeth are just… there. Like they should be. The process of getting dental implants is also much more convenient – they don't require any adjusting to your other teeth, which means they're better overall for your oral health!
How do I get dental implants?
So long as you're healthy enough to undergo oral surgery or dental extraction, you should be considered for dental implants. First, of course, you need healthy gums and enough bone to hold the implant, but aside from that, as long as you're committed to keeping up your oral hygiene and undertaking regular dental visits, there's no reason you can't have implants done!
The process is pretty simple, and it all starts with you booking a free consultation today! From there, we will set up a personal treatment plan to get you on the path to an award-winning smile.